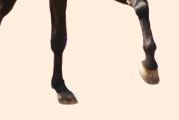 Welcome | About | News | Sales List | Facility | Gallery | Contact
Facilities
Our facility includes stabling for twenty-four horses, a 20m X 40m indoor arena with wall-to-wall mirrors and dust-free footing, and a 20m X 60m outdoor sand ring. Each horse has an individualized feeding and turnout program.
Full training board is available, as well as individual lessons on your horse. Ship-in lessons are welcome. Ute is also available to teach clinics. Contact us for more information.
The staff at Sonnenhof is dedicated to caring for each horse as an individual, and to assisting you in reaching your training goals!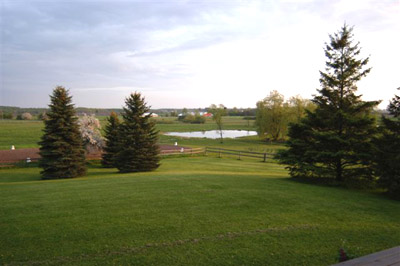 The view over the outdoor sand ring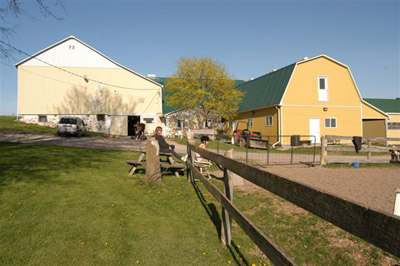 The barn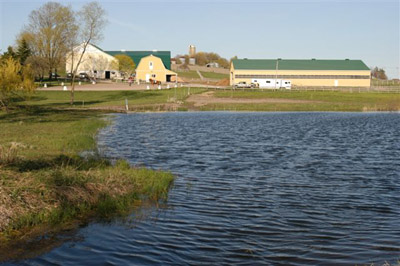 View of the barn and arena