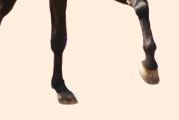 Welcome | About | News | Sales List | Facility | Gallery | Contact
Welcome to Sonnenhof Stables!
Ute and Lindor's Finest
Sonnenhof Stables is a full service dressage stable near Breslau, Ontario, Canada. Our gated facility is conveniently located central to Kitchener, Waterloo, Guelph, Fergus, and Cambridge.

Sonnenhof is owned and operated by Ute Busse, together with her husband Dieter. Ute is a Level 3 Dressage Coach, an EC certified Dressage Judge, and a 2011 Short Listed Rider.

Sonnenhof provides dressage training for horses and riders at all levels from Basic to Grand Prix. We also offer the sale of quality dressage horses.

Sonnenhof also offers riding lessons for all ages and stages of riders. When learning to ride, it is so important to start off learning the correct way from the very beginning. We have safe, well-trained school horses suitable for students from beginner all the way to Prix St. George! Contact Ute to enquire about riding lessons for you or your child.

Ute has the skills and the experience to help you reach your goals, with an individualized training and coaching program to take you and your horse to the next level and beyond!